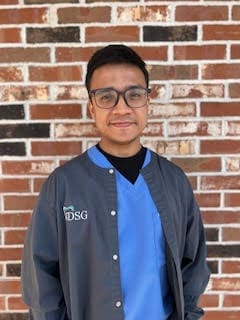 Dr. Abhishek received his dental training in India and was practicing there since 2016 before he moved to the United States. He did his masters program in Health Administration at Suffolk University in Boston and lived in the area for four years. Dr. Abhishek developed his interest in prosthodontics and implant dentistry by assisting the finest Prosthodontists in the area. While he was there he was shadowing the dental lab where he learned the skill of making crowns from the in-house technician.
Dr. Abhishek went on to obtain his dental training in the U.S. at University at Buffalo with a concentration in Prosthodontics. He continues to stay involved in learning the latest advances in digital technology and implant dentistry. ​​Dr. Abhishek's practice philosophy is to treat every patient like they are part of his family with no compromises being made in treatment or materials. His compassionate and gentle manner is appreciated by his patients and has made many patients who were once fearful to see a dentist comfortable and relaxed during their procedures.
In his free time, Dr. Abhishek enjoys playing soccer, skiing and reading books on entrepreneurship. He is a fan of Lionel Messi and now enjoys watching Major League Soccer in the U.S. He and his wife Rahi, love checking out brunch places in the area and like going to the beach. Dr Abhishek is proud to be serving his new community.